Free delivery from 120€*.
Customer service: 07 83 37 88 83
Country

Language

English
Français

Deutsch

English

Italiano
Validate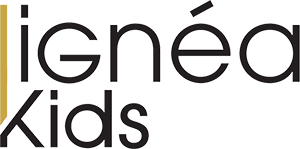 Hanging cradle
Our Hanging Cribs
Your baby needs quality sleep from the very first moments of his life. Are you considering installing an original and comfortable crib in his room to allow your little one to get hours of sleep in perfect safety? Opt for a suspended cradle. Discover our comfortable and aesthetic models, which will find their place in baby's room, whatever its decoration.
Learn more
What is a hanging cradle?
Presenting a completely different design from classic cribs or co-sleeping cribs, the suspended crib is a concept developed specifically for newborns. Suspended from the ceiling with a hook or on a tripod, the suspended sail cradle has the advantage of letting baby swing naturally and freely.
What are the advantages of the suspended sail cradle?
During the nine months of pregnancy, baby is rocked to the rhythm of mom's activities during the day. This is the reason why newborns enjoy rocking. It reminds him of his intra-uterine moments and gives him a certain comfort. Therefore, the suspended cradle is perfect to allow the child to feel safe from birth. The suspended sail cradle provides baby with a relaxing and calming effect that is conducive to sleep. During the first months of his life, the child will swing by himself without even realizing it while moving and while growing, he will do it in a voluntary way when he will have assimilated that his suspended cradle swings thanks to his movements. He will thus naturally learn balance while resting in perfect safety.
What is the difference between the suspended cradle and the classic cradle?
While the classic cradle is a baby bed that usually has a swing system, the latter can be blocked when the baby is sleeping so that it does not move anymore. Conversely, the hanging crib moves along with the child at all times, including when the child is sleeping. If you're deciding between a conventional crib, a co-sleeping crib or a suspended canopy crib, listen to what your parenting heart tells you. Some people will choose a traditional cradle to keep control over it, others will choose a co-sleeping cradle to maintain the bond with the baby during the night but also for practical reasons. Others will prefer the concept of the suspended cradle for the fact that the child manages its own movements and that it can be rocked at each of its gestures. In terms of safety, you should know that this model of crib undergoes a very strict control before being put on the market and meets very high safety standards. So you risk nothing by opting for this modern concept.
Until what age can you put baby in a suspended crib?
Ideal during the first months of his life to ensure a relaxing and reassuring sleep as in the womb, the suspended crib will prove ideal for your child until he is five or six months old. It is recommended that you move your child to a more traditional bed when he or she begins to sit up, roll over or move around a lot for obvious safety reasons. Lignea Kids strives to adapt to all parents' needs and helps you find the ideal crib for your child. You will find many models of hanging cribs on our site that will elegantly dress up your child's room.